Summer School 2023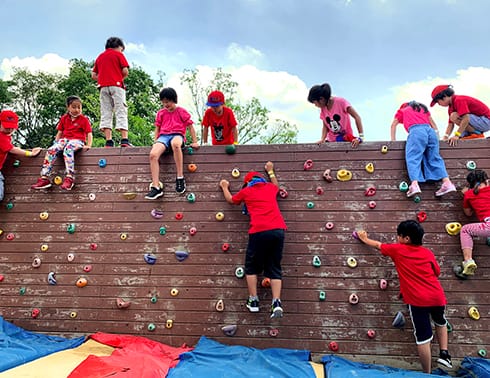 Sign up for: Summer School: Where Sustainable Dreams Grow
Fri July 24- Thu Aug 4
(Monday – Friday: 10 days)
Summer School sign-up is on! Join us once more for lots of learning, lots of fun in our English immersion program as we learn more about the environment and what we need to do to be good citizens and make sure we live on a sustainable planet.
We will have a brief overview of all United Nations Sustainable Development Goals. Then different age groups will focus on different SDGs with Kindergarten and some of the younger Elementary children looking at Life Below Water and Life on Land. Middle graders will focus on the role of food in aiding Zero Hunger, Good Health + Well-Being, or Clean Water + Sanitation, or Responsible Consumption + Production alongside Climate Action. The older children will look at Creating Sustainable Cities + Communities and their work will include a translation project in which we will write to Kobe City about plans for making Kobe City more sustainable and review their upcoming projects! Let's make a difference now!
OUTDOOR ACTIVITIES
Fun and learning will also happen outside the classroom with swimming at Shioya Country Club, hiking, KOBILS farm visits, + external field trips.
RESEARCH LAPBOOKS
Research and learning will be displayed in our beautiful world-famous lapbook created by the children which include study notes, arts and crafts, and mini-reports!
OLDER KIDS BBQ / ONLINE SHOW FOR PARENTS
The BBQ will be fired up on the last evening until 20:30 for Upper School children. Younger kids will have a fun sandwich party. There will be a show for parents on the final day!
GREAT STUDENT/TEACHER RATIO
With so many qualified teachers and staff our student teacher/TA ratio is about 1:7 plus the office staff. There will be plenty of support for everyone!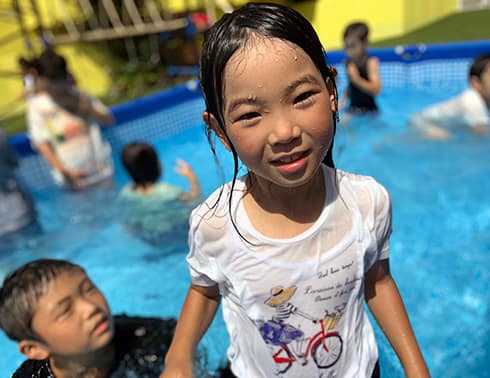 FEES
¥63,000 (Kindergarten: KOBILS students)
¥70,000+tax (Kindergarten: external students; KOBILS G1-8 students/graduates)
¥76,000+tax (G1-8: External students)
There is a ¥5,000 interview fee for external students.
Application deadline: June 30 (Fri)
(or when Summer School is full; priority to KOBILS students)
For more information or registration,
please call 078-742-7101.