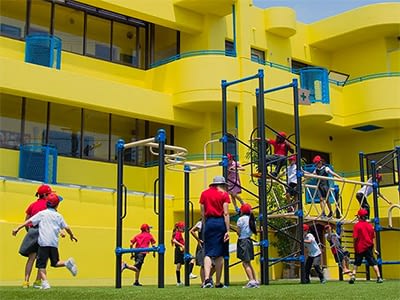 Applications:
Download form for Kindergarten, Elementary and Saturday School
Kobe Bilingual School is a bilingual international school in Kobe for children aged 2-12, promoting local and global learning.
Bilingual kindergarten and elementary school, daycare, Saturday School, and summer school. KOBILS encourages bilingualism in English and Japanese and SKILL (strong, kind, inquisitive, lifelong learners) through lots of learning, lots of fun right here in Tarumi on the west side of Kobe. Check out our programs below.
Health + Safety Guidelines
more
Come Visit Us!
Download application form here: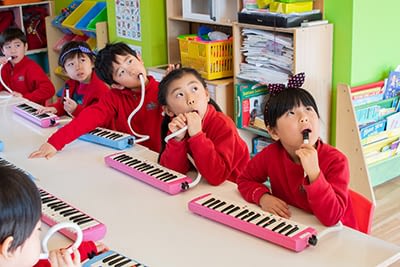 Ages: 2-6
Start your child's learning adventure in our preschool and kindergarten. Theme-based learning and discovery help build vocabulary and communication in both English and Japanese.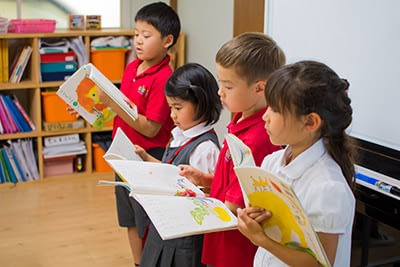 Ages: 6-12
Join our unique bilingual elementary program that blends an international school experience with features of the Japanese shougakko curriculum. We encourage children who already speak English well to apply.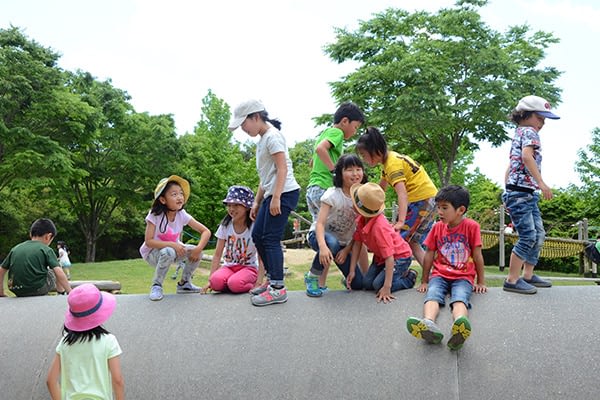 Other
Programs
KOBILS News!
One of our goals at KOBILS is to make our learning accessible to all. We are therefore very excited to have been able to adapt our building so that almost all facilities are accessible to wheelchair users. An elevator allows access to all three floors and widened doors and a specially adapted toilet means that our facilities should be usable by those with a range of mobility challenges. Come by and See!
There is a lot of new building excitement here at KOBILS, especially as we have just opened our playground! We love seeing the kids having fun and testing their limits, and our jungle gym has plenty of scope for that. Our beautiful grassy playground and slope is great for sitting on, playing tag or rolling down the hill. We are also very happy to open our facilities to our neighborhood kids when school is out. Come on over and play!
Three apps are up and running for Saturday School! Saturday children are using iPads both at school and home. Kids have an entire online library of books they can dig into and a wide variety of interactive games to help them with spelling. As always, we want there to be lots of learning and lots of fun, so now they can enjoy learning wherever they go!
Join Us!
We pride ourselves at KOBILS on our happy friendly children. KOBILS builds SKILL: Strong, Kind, Inquisitive Lifelong Learners. They love to come to school and we love to have them!